Rotorama Samurai V2 is a 5" version of Mefo frame and is a successor of a very successful ultralight Samurai frame. Samurai V2 provides ultimate flight characteristics and very low weight of 48.8 grams without compromise. Compared to the original frame, the Samurai V2 is a few grams heavier, but much more durable and easier to build.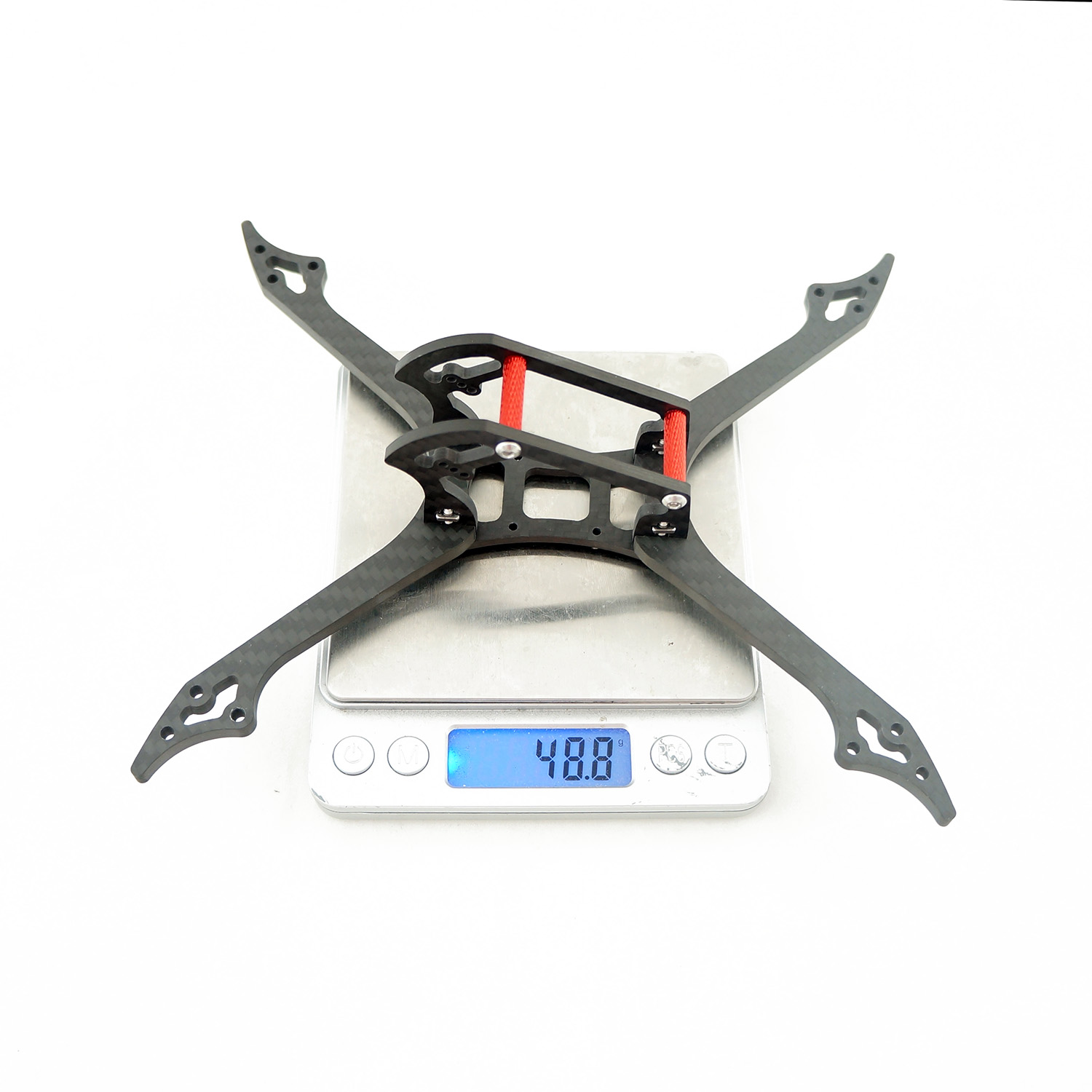 The arms are made of 5mm carbon and done in pairs. Each pair of arms is held by two M3 bolts and locks on the sides, making the arms hold firmly in place even after countless falls. The arms are very easy to replace. With a very hard fall and a possible broken arm, just loosen the two screws and the arm is free and can be replaced with another. It is possible to be back in the air in a few minutes.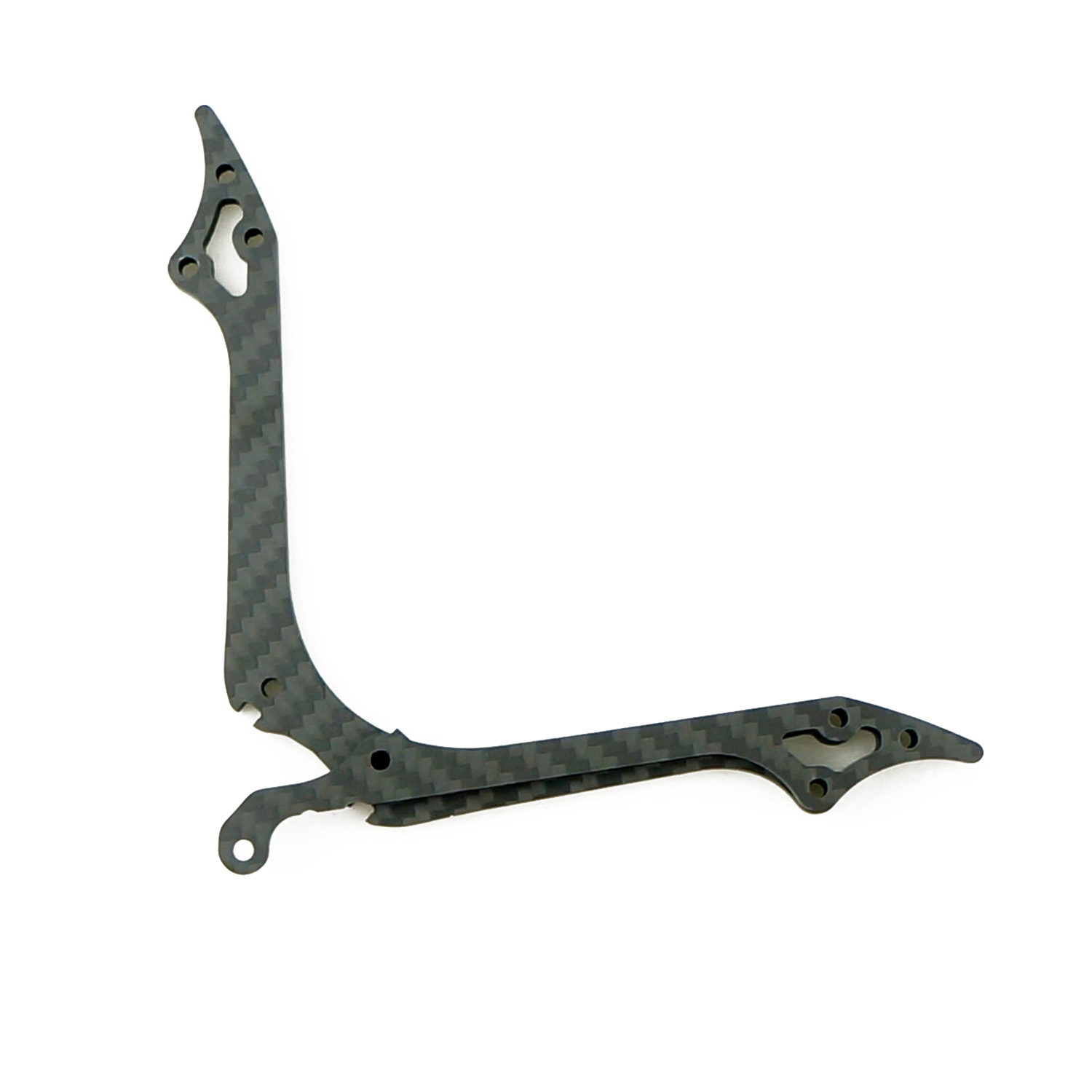 The Samurai V2 is designed for micro-sized cameras and stack with 20x20mm mounting holes. The Samurai V2 can be built as an ultralight with 2204 or 2205 motors or as a powerful quad with 2207 motors on 6S.
Models for 3D printing are available on Thingiverse.