Due to preparations for the Inovujeme Plzeň race, it will be possible to pick up personal collections only until 1 pm on Friday 2 June 2023. Shipments will be sent in the standard way.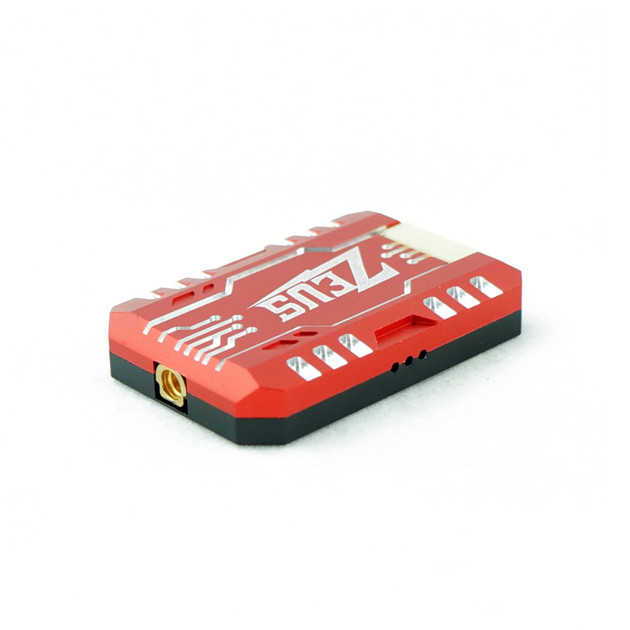 HGLRC Zeus VTX Pro 25-1600mW
HGLRC Zeus VTX Pro is a top video transmitter designed for freestyle and long-range flying with a power of up to 1.6W. The video transmitter is covered in an aluminum case for better cooling and high mechanical resistance. There are 20x20mm M2 threads on the underside of the video transmitter, so the video transmitter can be attached to a stack. Thanks to the integrated microphone, is not only the image transmitted, but also the sound. The antenna is connected via the MMCX connector. The video transmitter can be powered directly from a Lipo battery with a voltage of 7-36V. There is also a 5V output for powering the camera. Control of the video transmitter is handled using buttons or a data cable via the IRC Tramp protocol.
Key Features
Input voltage: 7-36V
BEC: 5V@500mA
Integrated microphone
Power: 25/400/800/1600mW
Connector: MMCX
Mounting holes: 20x20mm M2 threads
Size: 25x37x6,5mm
Weight: 13g
Package Includes
1x Video transmitter
1x Cable
1x SMA pigtail 10cm
1x Linear antenna 80mm