We are closed on a holiday on Thursday 28.9. and on Friday 29.9. On Friday 29.9. orders will be shipped in the standard way.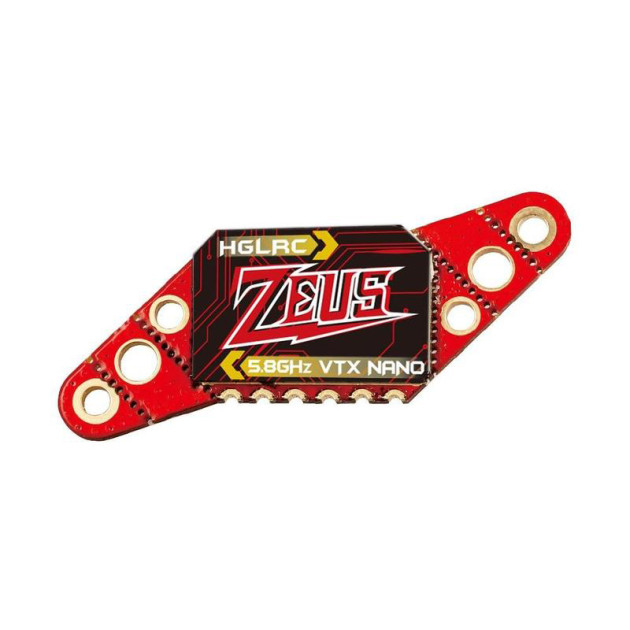 HGLRC Zeus nano VTX 25-350mW
Miniature video transmitter with power up to 350mW from HGLRC. The video transmitter includes an installation board that can be attached to stack of 25.5x25.5mm, 20x20mm and 16x16mm. Individual pieces of the board can be easily broken off. The video transmitter also includes a microphone, which is not common with video transmitters of this size. The video transmitter also has an LC filter for the camera and the possibility of setting using the control unit.
Key Features
Input voltage: 5V
Integrated microphone
Connector: u.Fl
Protocol: IRC Trump
Power: PIT / 25/100/200 / 350mW
Size: 18.6x13.6x6mm
Weight: 2.4g
Mounting holes: 16x16mm / 25.5x25.5mm M2 / 20x20mm M3
Package Includes
1x Video transmitter
1x Linear antenna
1x SMA pigtail
1x Cable set