Due to preparations for the Inovujeme Plzeň race, it will be possible to pick up personal collections only until 1 pm on Friday 2 June 2023. Shipments will be sent in the standard way.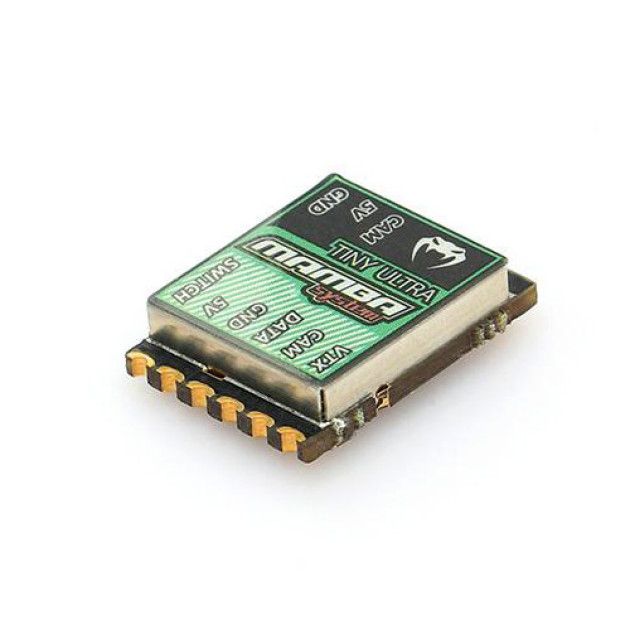 Diatone Mamba Ultra Tiny 25-400mW
Mamba Ultra Tiny is a small video transmitter suitable especially for small and racing copters. The video transmitter comes with two adapters for placing the video transmitter in the stack. Mamba Ultra Tiny has a connector for connecting a camera. The camera signal then has an output pad on the video transmitter for OSD connection. The video transmitter can be switched via a button or via the control unit via the IRC Tramp protocol.
Key Features
Input voltage: 4.5-5.5V
Size: 12.2x17x4.5mm
Connector: u.FL (IPEX)
Protocol: IRC Tramp
Power: 25/100/200/400mW
Package Includes
1x Video transmitter
1x Linear antenna
1x Ultra Tiny PDB20mm board
1x Ultra Tiny PDB16/20/25.5mm board
1x Cable set