Rotorama Mefisto PNF is a set of professional racing quadcopter that is currently (8/2017) the most powerful in our offer and flown by top pilots . The assembled dome has a very low weight of about 300 g (our reference set weighs 299 g using a tuning titanium set of screws).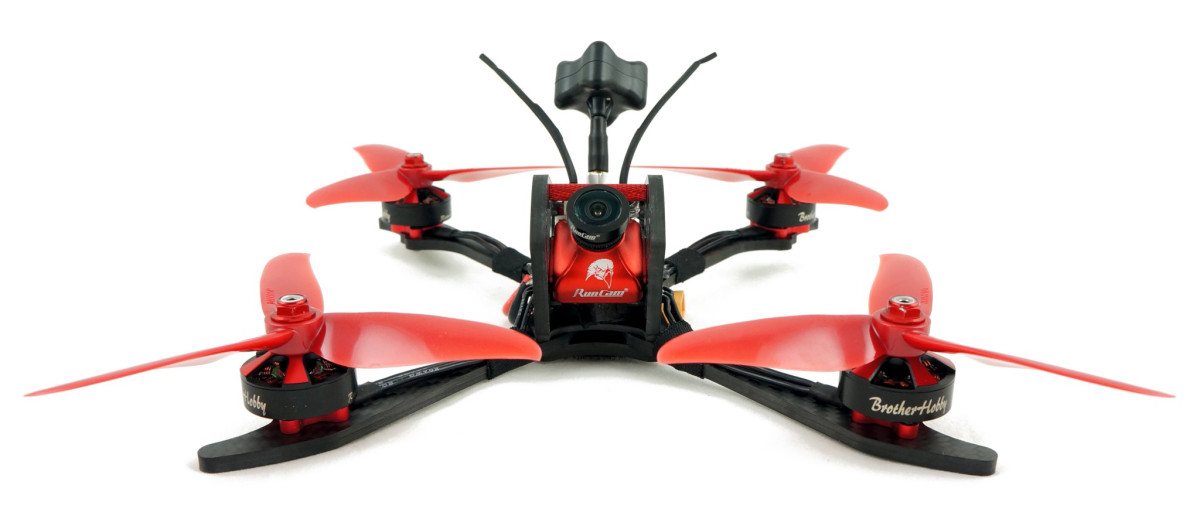 The set includes carefully selected components for maximum performance, stability, handling and reliability. The set is supplied incl. FPV camera and video transmitter; you just need to plug in your own RC receiver and a lipo battery.
The core of the Copter is the Rotorama Mefisto frame which has been created with a clear vision of a durable and powerful racing copter. The frame is made of 4mm carbon parts of the highest quality - we have been carefully looking for them for quite some time. The weight of the frame itself is only 76 grams.
The basic shape of the copter is long X (or also stretched X): the distance between the front and rear motors is larger than between the left and right motors. As a result, rear motors and propellers receive less turbulent airflow, which in turn increases the stability and efficiency of the copter.
The arms are separable and easily replaceable. When an arm breaks during a really tough crash, it is sufficient to undo one screw and the arm can be freely pulled out and replaced with another one. You can be back in the air in a few minutes. The arms are also relatively narrow, making the frame very aerodynamic .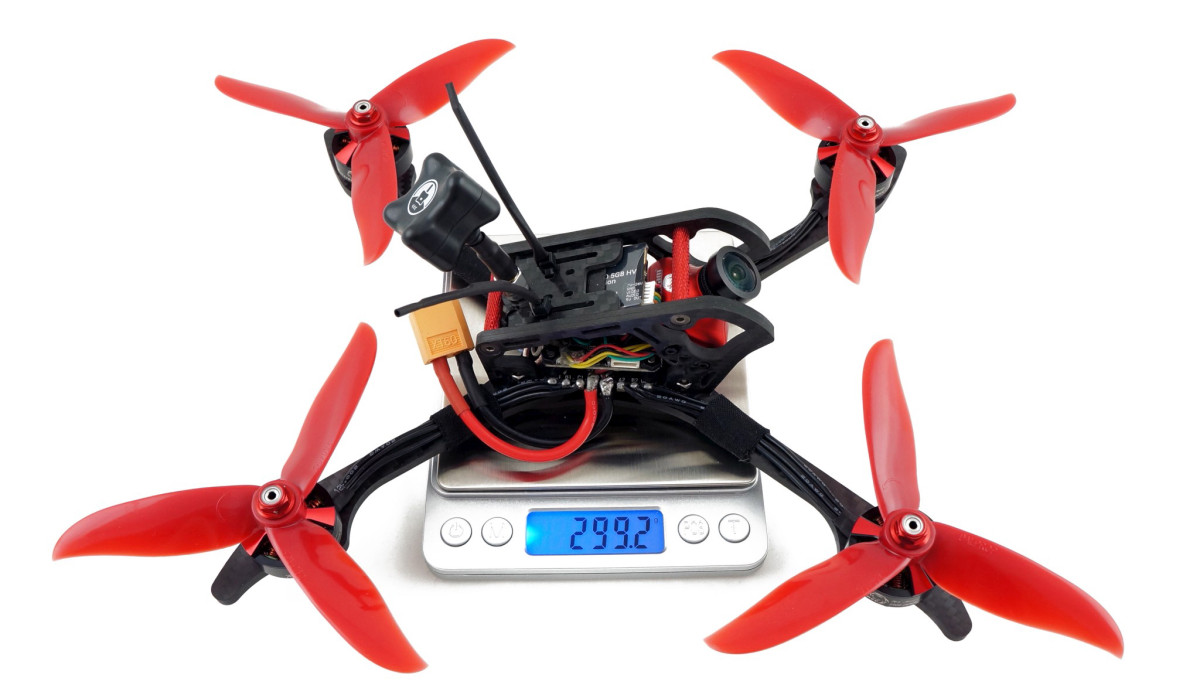 A complete ramge of spare</a> <a x="/0"/>and</a> tuning parts</a> is available for the frame <a x="/0"/>:</a>
The copter has a sophisticated design, making it very durable; all components are well protected and easily accessible.
Rotorama Racing Team pilots use this set as their main racing drone and win competitions with it.

The set is always tailored to suit your wishes. We deliver it within 10 business days of ordering if all components are in stock.