Due to preparations for the Inovujeme Plzeň race, it will be possible to pick up personal collections only until 1 pm on Friday 2 June 2023. Shipments will be sent in the standard way.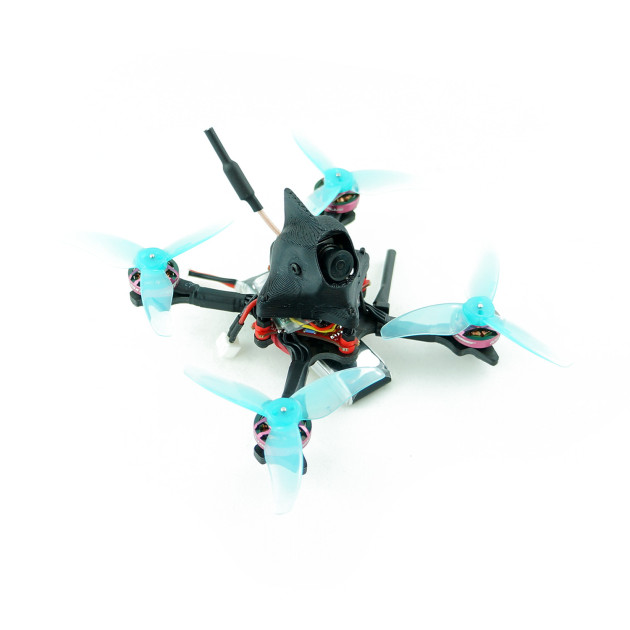 AlfaRC Eyas100 ARF not assembled set of small 2,5" toohpick, which is ideal for flying in park, garden and more places. Weight of the copter without battery is only 52g and with battery around 66g. Eyas 100 with this configuration is suitable for small 1S batteries with capacity 450-550mAh that are able flying time about 3minutes. The advantage of 1S batteries is the low price and easy charging. 3mm thick bottom plate and low weight make the drone very durable.Compared to the classic 1S Whoops, the Eyas100 has enough power to fly as a fullpower FPV copter.
Set is without RC receiver which you can choose based on your transmitter. You must use ultralight receiver with weight around 1-2g(CRSF Nano, XM, HGLRC Hermes).
If you don't want to assemble the set yourself, we will be happy to assemble it for you within a few working days. Just insert the offered assembly of the set into the order.
Key Features
Weight: 52 grams
Flight time: around 3 minutes
Input voltage1S batteries