Z důvodu vládního nařízení rušíme kurzy. E-shop funguje standardním způsobem včetně osobních odběrů.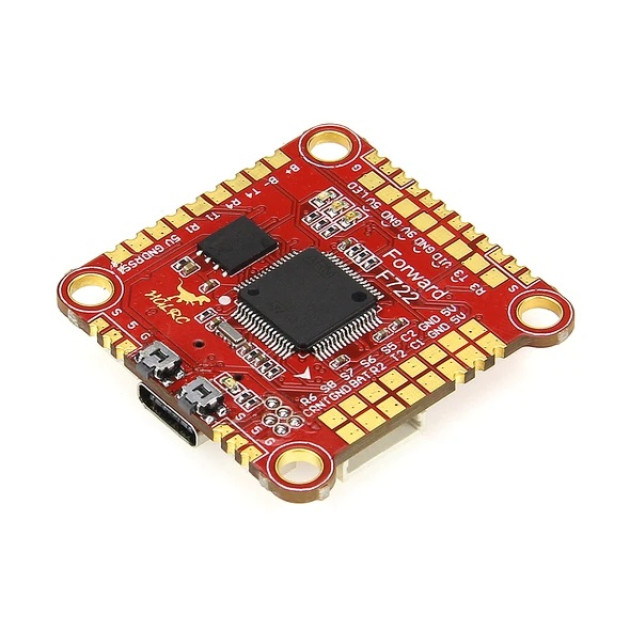 HGLRC Forward F722
On the way - Apr 28, 2020
The HGLRC Forward F7 is a powerful flight controller with F7 processor. Forward F7 supports up to 6S battery. It has connectors for ESC, GPS and LEDs. The assembly is therefore fast and soldering is kept to a minimum. FC has extra BEC for LED strips and other electronics. There is also an 9V BEC for powering the camera or video transmitter. With 5 UARTs you can connect a wide range of peripherals. The flight controller is mounted on rubber softmounts to filter out unwanted vibrations. It also meets the build-in OSD standard.
Manual can be found
here
.
Key Features
Weight: 7.6g
MPU: MPU6000
CPU: STM32F722 RET6
Input Voltage: 3-6S Lipo
Built-in Betaflight OSD
BEC Output: 5V@3A, 9V@2A
Size: 37x37mm board, 30.5mm mounting holes