We are closed on a holiday on Thursday 28.9. and on Friday 29.9. On Friday 29.9. orders will be shipped in the standard way.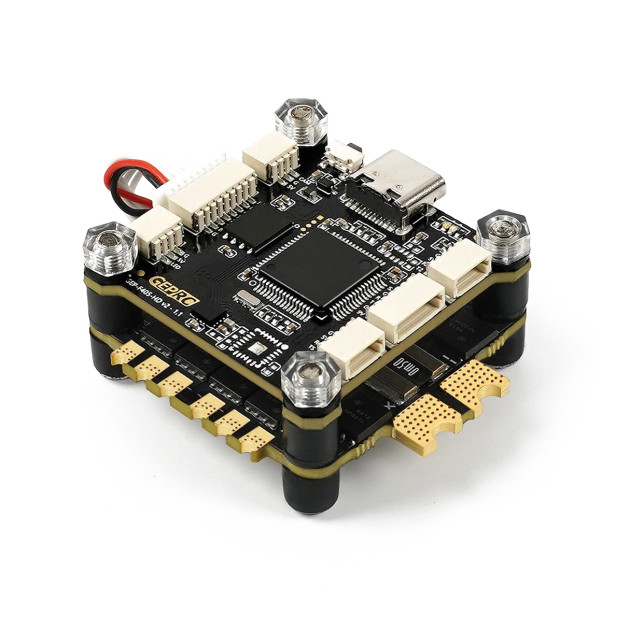 GEPRC Taker F405 + 50A BLS
GEPRC Taker F405 + 50A is an affordable stack for freestyle drones. It is based on a flight controller with an F405 processor, ICM42688-P gyro, 16MB blackbox memory, integrated LC filter, and 9V and 5VBEC. The controller features connectors for easy construction with minimal soldering. Conventional solder pads are also available from the bottom of the board. It uses a durable USB-C connector for connection to a PC.
The ESC supports current up to 50A and uses BlHeli_S firmware. It also includes a current sensor.
Key Features
Input voltage: 3-6S
Processor FC: STM32F7405
Gyro: ICM42688-P
Blackbox: 16MB
Integrated LC filter
Current: 4x50A
ESC FW: BlHeli_S
Current sensor
Mounting holes: 30.5x30.5mm M3
Package Includes
1x Flight controller
1x ESC
1x Capacitor
1x XT60 with cable
1x Cable set
1x Screw set
1x Softmount set