We are closed on a holiday on Thursday 28.9. and on Friday 29.9. On Friday 29.9. orders will be shipped in the standard way.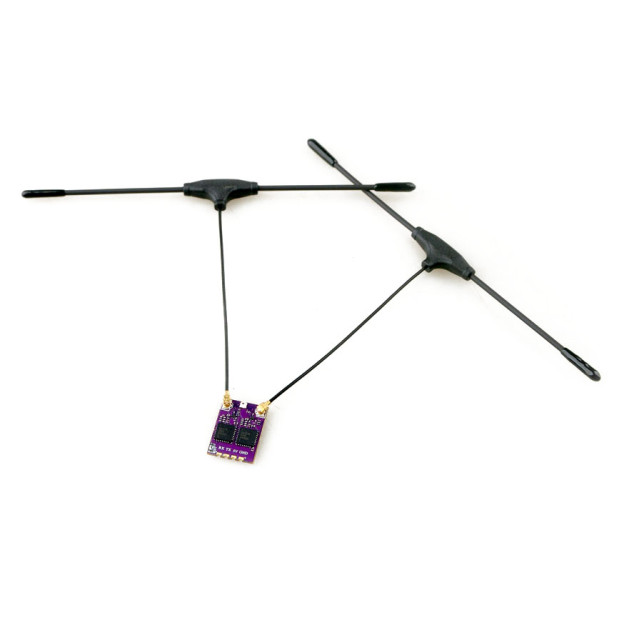 Happymodel ELRS 868MHz ES900RX Dual
Happymodel ES900 Dual is a receiver for the 868MHz ELRS. ExpressLRS is an advanced open source RC system with long range, low latency, high refresh rate and many useful features.The receiver dimensions are 21,5x16mm, the antennas connect via IPEX1. Happymodel ES900 has full diversity - it includes two antennas and also two RF chips. The antennas should ideally be rotated 90° to each other. This allows the receiver to eliminate the attenuation caused by poorly oriented polarization and thus offer even more reliable RC transmission. This makes the receiver especially suitable for freestyle and long-range copters. The receiver contains a "temperature compensated crystal oscillator". This ensures a stable oscillator frequency and stable RC transmission even at larger temperature deviations.
Key Features
Power supply: 5V
Size: 21,5x16mm
Weight: 1,5g (without antenna)
Conector: IPEX1 (u.868MHz/915MHz
MCU: ESP32 PICO D4
RF module: dual SX1276
Telemetry power: 50mW