Z důvodu vládního nařízení rušíme kurzy. E-shop funguje standardním způsobem včetně osobních odběrů.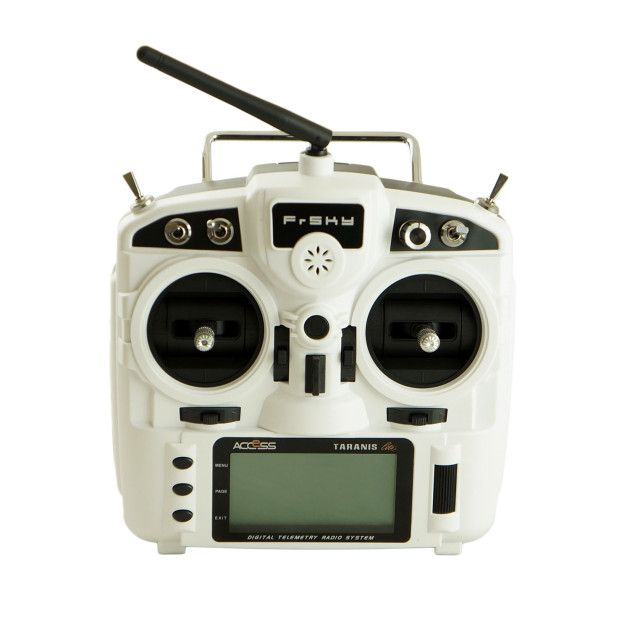 Frsky Taranis X9 Lite white M2
The X9 Lite radio is designed for beginners who want affordable equipment or as a complementary radio to your existing radio. The ACCESS protocol provides 24 channels, telemetry and many other advanced features. Due to its smaller size, the radio is also suitable for children.
ergonomic design
24 real-time channels (in combination with other modules and receivers even more)
G7 gimbals with potentiometers
high-speed communication with internal and external module

internal 450 hp, external 420 hp
super low latency (total <20 ms, lowest 12 ms)
compatible with new Lite module type (R9M Lite, MPM Lite, ...)

OpenTX
vibration response, voice response via the integrated loudspeaker or headphones
internal antenna
128 × 64 display with backlight
S.Port, MicroUSB, headphone connector, teacher / student connector, SD card slot
easily accessible 18650 battery bay
teacher / student mode over 3.5mm jack
spectrum analyzer
Recommended accessories:
Key Features
Model name: Taranis X9 Lite
number of channels: 24 ACCESS protocol / 16 protocol D16
broadcast standard: EU LBT according to ETSI EN 300 328 V1.9.1
operating voltage: 6-8.4 V (battery 2 × 18650)
power consumption: 190 mA @ 7.4 V
Working temperature: -20-60
LCD screen: 128 × 64 dots
external shaft: yes, Lite
Memory for models: 60 (expandable to SD card)
teacher / student port: yes
wireless teacher / pupil: no
receiver compatibility with ACCESS protocol and D16
Package Includes
X9 Lite radio - without batteries
8GB SD card