Due to preparations for the Inovujeme Plzeň race, it will be possible to pick up personal collections only until 1 pm on Friday 2 June 2023. Shipments will be sent in the standard way.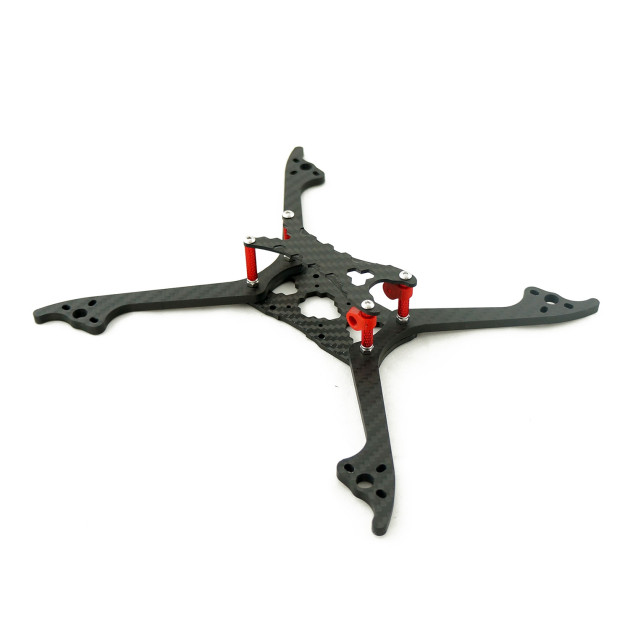 The Rotorama Wasp is our new racing frame for the season 2019, designed by top pilot Jakub Toman in collaboration with Peter Homolka. The Wasp Rotorama carries the idea of a simple, light and durable frame designed primarily for racing. The frame weighs 59 grams including nuts and bolts. The Wasp Rotorama is designed for micro cameras.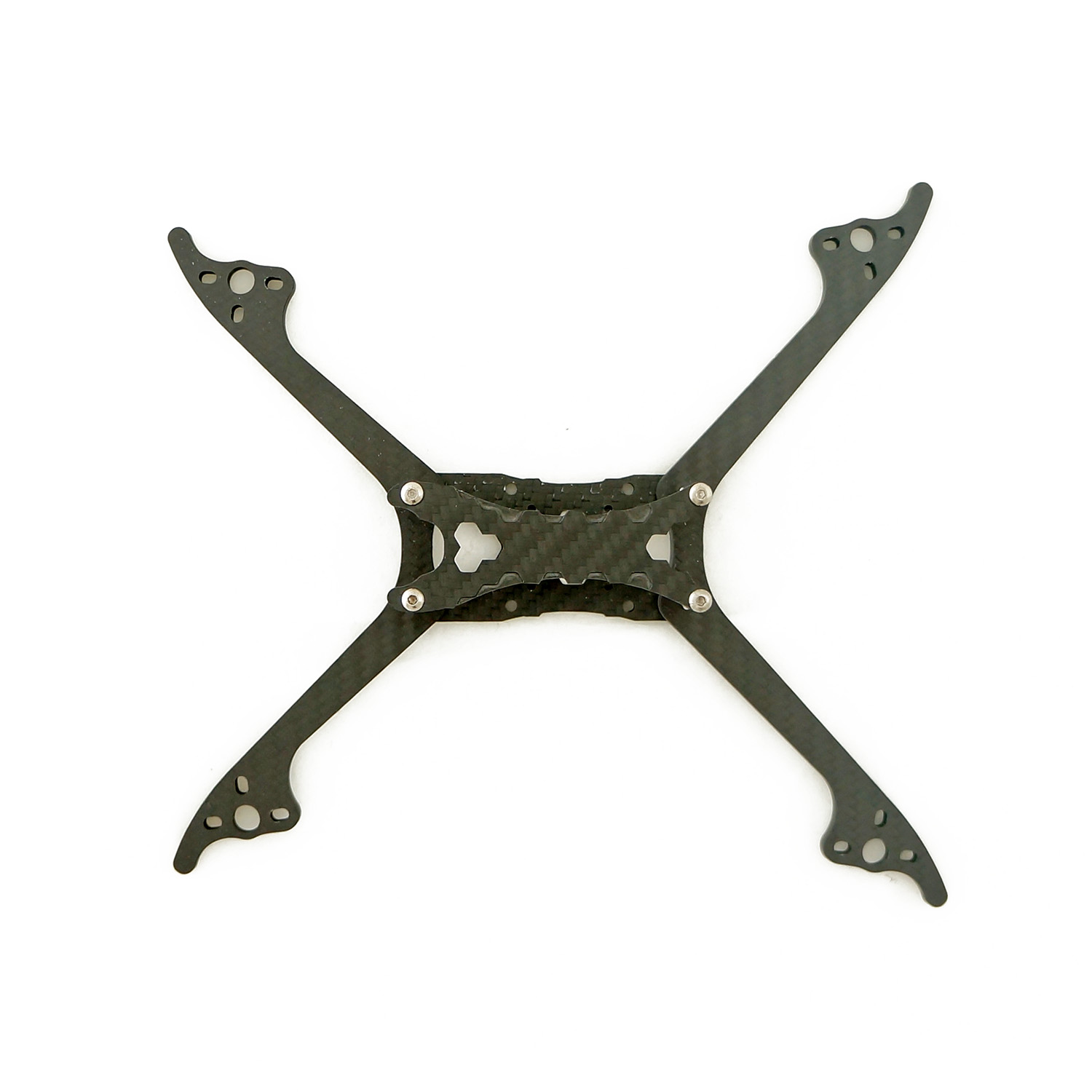 The frame has unique geometry. The front has 5" stretch X arms, the back arms are true X and hold up to 6" propellers. As a result, rear engines and propellers gets cleaner air, which increases the stability and efficiency of the drone. The arms are made of 5mm carbon for maximum durability. The pointed ends, which are typical for Rotorama frames, provide a great protection for the motors during crashes. The arms are divided by pairs. In case of a tough crash and possibly broken arm, it is very easy to replace it. You can be back in the air in a few minutes.
You can find 3D accessory accessories for Rotorama Wasp prints
here
.
Key Features
durable arms made of 5mm carbon
split arms with easy swap
unique geometry for maximum stability
suitable for micro cameras
suitable for 22XX / 23XX size motors
maximum 5" propeller
weight: 59 g
Package Includes
1x frame
1x flex holder for camera
1x flex holder on Foxeer Lollipop antenna
1x flex holder for pigtail