Rotorama Samurai V3 Light is a lightweight variant of the classic Samurai. Samurai V3 Light is designed for smaller motors with mounting holes with a spacing of 12 mm such as 2004, 1507 and the like. Weighing less than 39 grams, the frame belongs to the lighter five-inch. The frame is designed for stacks with mounting holes 20x20mm, but there is enough space in it for even the largest of them. AIO boards such as the HGLRC Zeus35 AIO can also be used. In this case, the Caddx Vista unit for digital video transmission also fits over the board.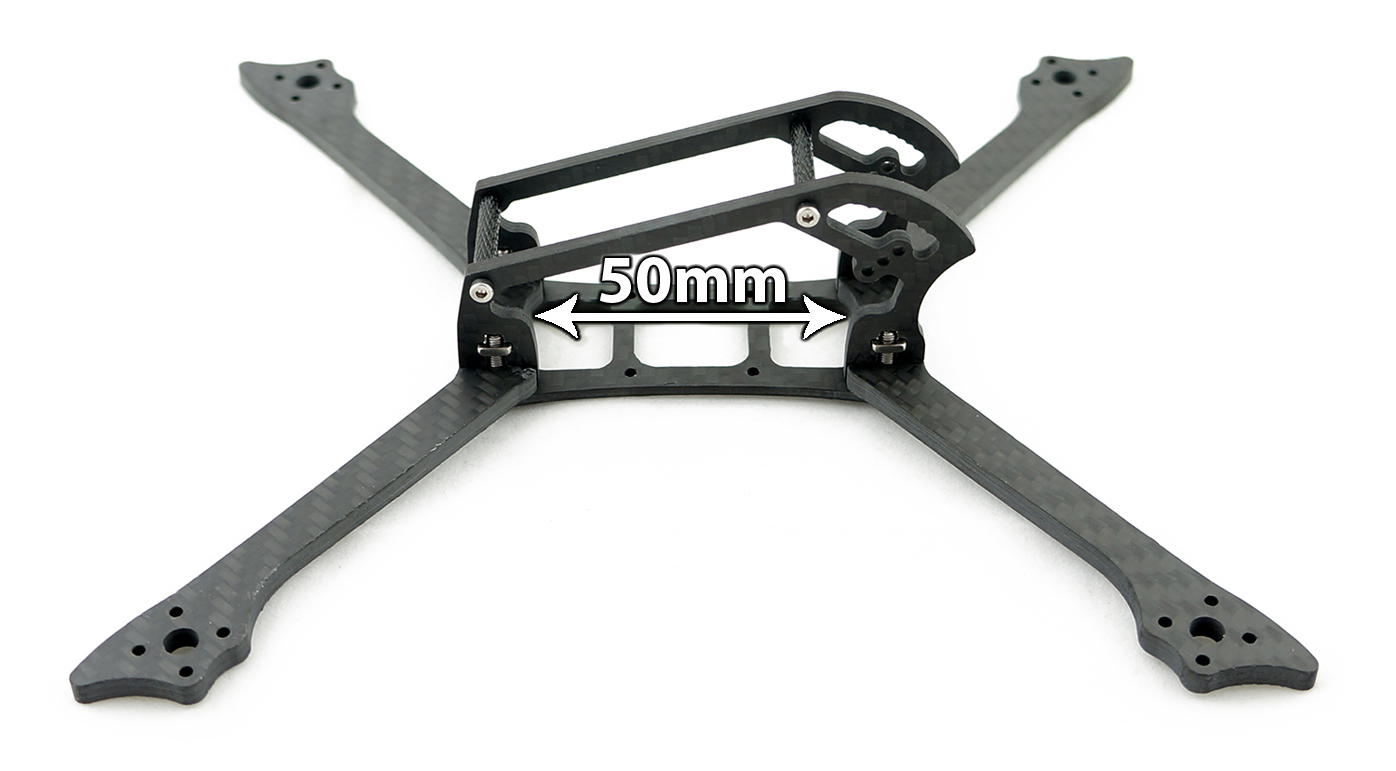 Compared to the classic Samurai, the lightweight version has a thinner lower plateau (2mm) and thinner shoulders (4mm). The side panels are also thinner and reinforced M2 posts. Pitch of bolts and locks, the parts are comparable and mutually compatible. The arms are attached with 2 screws and locks on the sides, thanks to which the arms do not wobble and hold firmly in place even after countless falls. Shoulders very easily replaceable. In the event of a very hard fall and a possible broken arm, it is sufficient to loosen the two screws and the arm can be freely extended and replaced with another. It is thus possible to be back in the air within a few minutes. The side panels have small teeth in the front part, which you can also find on other Rotorama frames. These serve as reference points for setting the camera angle, which you can always set in the same way.
The Samurai V3 Light is especially suitable as an ultralight cruiser with a long flight time or a light racing copter.