Rotorama Morfeus is our new frame created with a clear vision of a durable and powerful multicopter for both racing and freestyle . The frame is made of 4mm carbon parts of the highest quality - we have been carefully looking for them for quite some time. The weight of the frame is only 77 grams.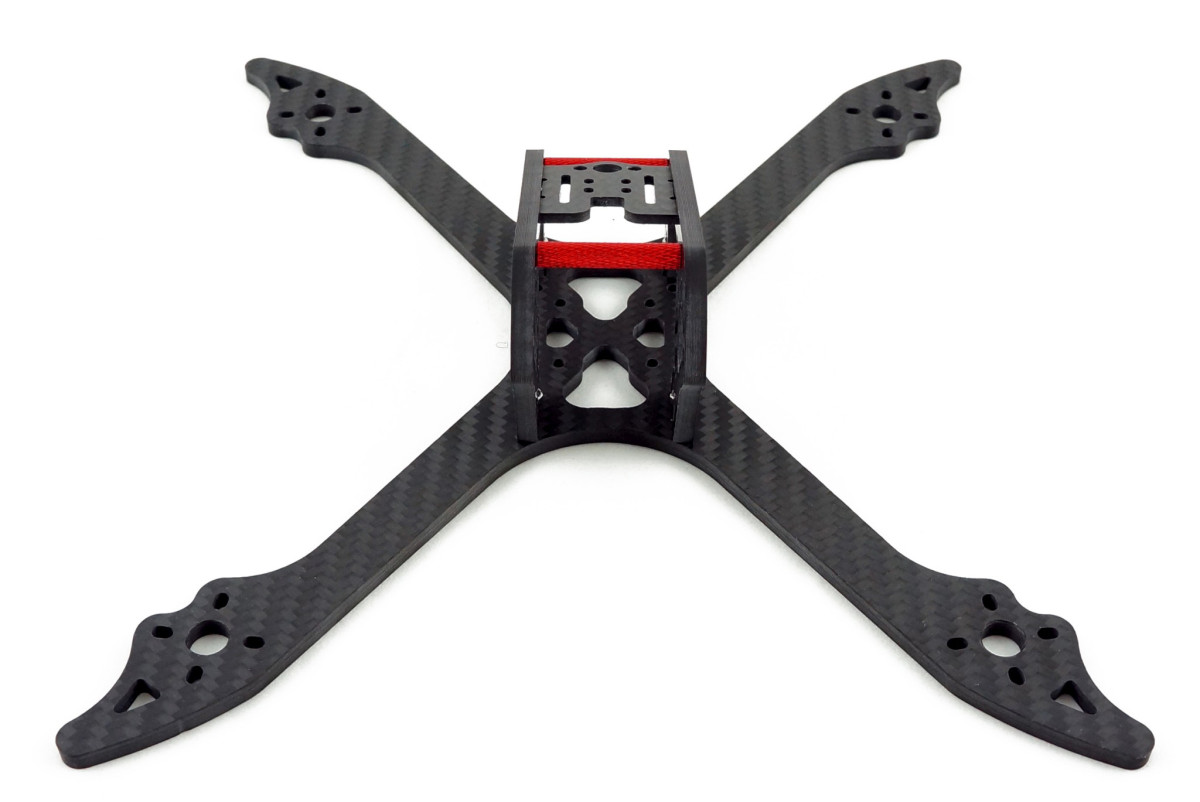 The basic shape of the copter is long X (or also stretched X): the distance between the front and rear motors is larger than between the left and right motors. As a result, rear motors and propellers receive less turbulent airflow, which in turn increases the stability and efficiency of the copter.
The frame construction is unibody: the entire lower part of the frame consists of a single carbon piece. The arms have a width selected specifically to fit standard 30A controllers.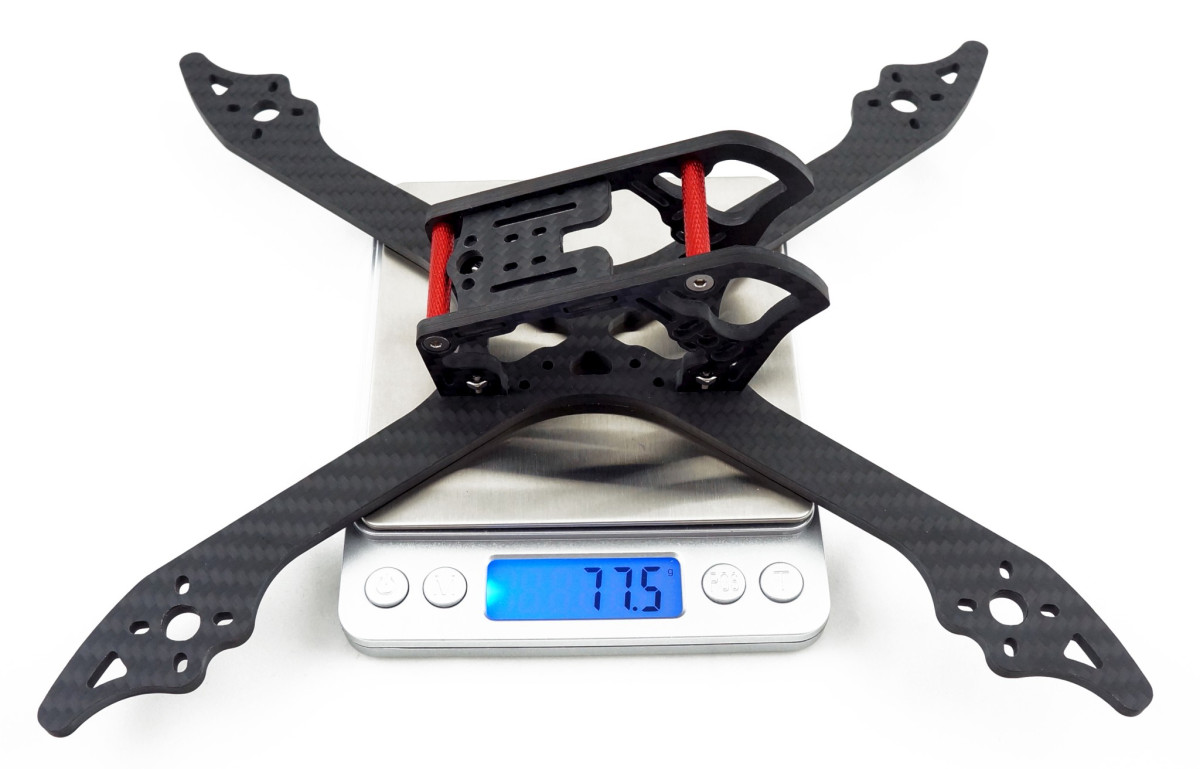 The inner space can accommodate all standard components: common cameras (Foxeer HS1177, Arrow, Runcam Swift / Eagle, ...), FCs, PDBs and 4in1 ESCs with a 30.5mm hole distnance (SP Racing F3, Omnibus F3/F4, BetaflightF3, Matek PDB, Racerstar 4in1 ESC etc.). The VTX antenna holder allows you to mount the antenna in several ways according to your preference.
A complete assortment of spare and tuning parts is available for the frame:
The frame has a sophisticated design, making it very durable; all components are well protected and easily accessible.
For fans of split-arm frames, we also such a variant named Rotorama Mefisto.