The Meffie 3 "V2 is a continuation of a successful small frame. The Meffie V2 combines the best of all Meffie variants and adapts to currently available parts. The frame weighs 25 grams, making it one of the lighter three-inch. It is designed for a maximum of 3" propellers and motors with 9mm hole spacing (1204/1206/1404). Meffie will be appreciated by everyone who wants to fly in a smaller space - in the gym, in the garden or in the park.
The frame accommodates stacks with mounting holes 20x20mm M3. There is 41mm free space for the stack, which is sufficient for most stacks.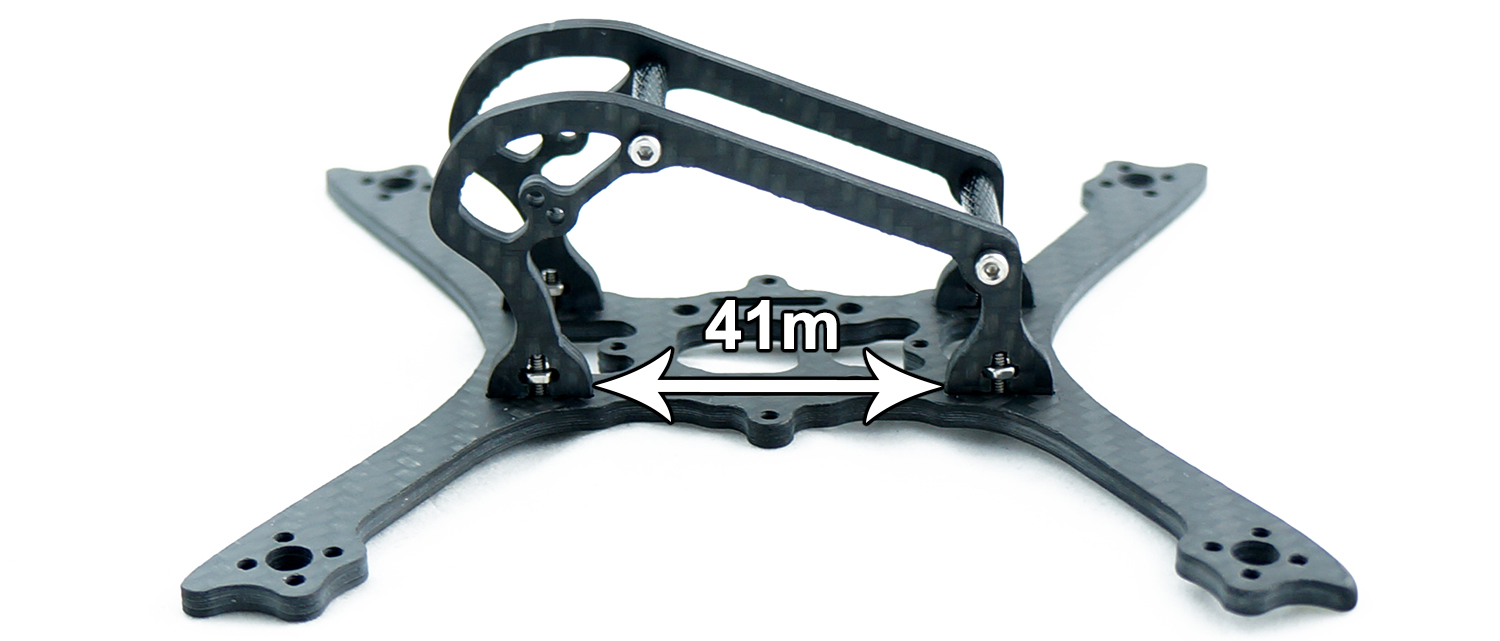 Meffie V2 can also hold AIO boards with a hole spacing of 25.5x25.5mm (M2). There is a cut-out hole in the bottom plate for the USB connector that some AIO boards have facing down. Two 14mm wide slots for lipo strap are prepared on the sides of the frame.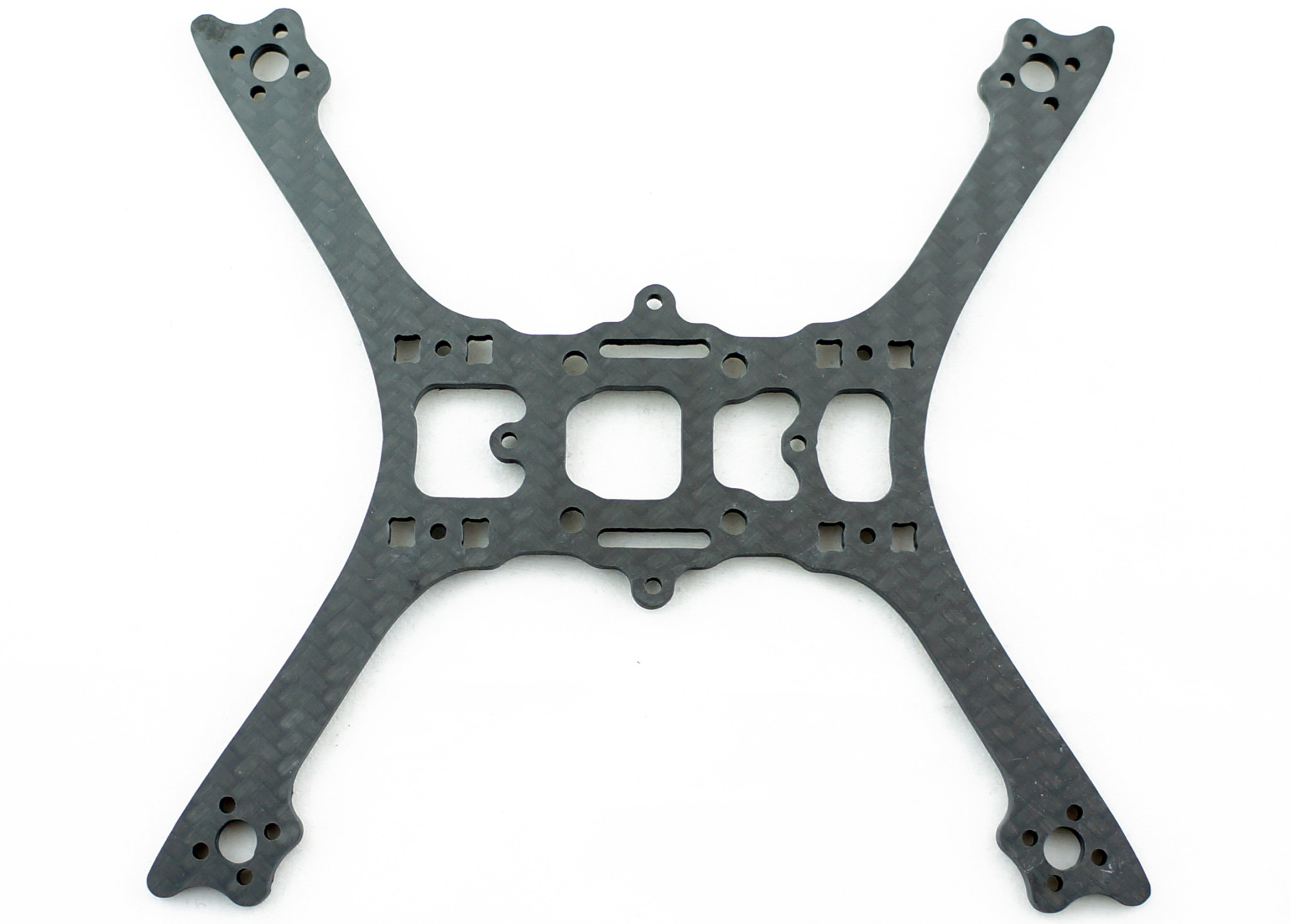 The shed lock is taken from Meffie 2.5 ". Compared to the previous version, lighter M2 stand-offs with a length of 20 mm are used. The frame is thus designed for micro-sized cameras. The camera can be attached to the sides in one of two positions, .