Due to preparations for the Inovujeme Plzeň race, it will be possible to pick up personal collections only until 1 pm on Friday 2 June 2023. Shipments will be sent in the standard way.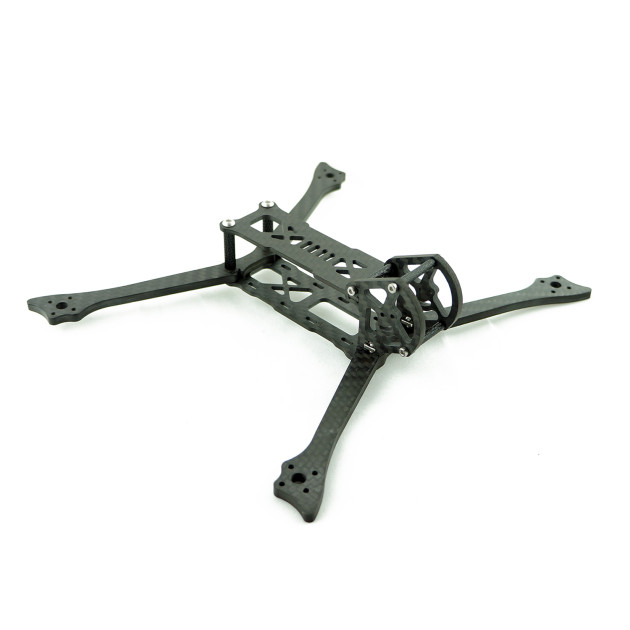 Rotorama Calypso 5" is a small and durable freestyle frame for 5" propellers. The Calypso 5" weighs less than 39 grams and is designed for both analog and digital image transmission systems. The Calypso has 4mm thick carbon arms that hold not only 2 M3 screws, but also sidewall locks at the front. This keeps the arms firmly in place. The front sides are made of 3mm thick carbon to securely protect the camera, and 3D printing can be conveniently mounted on the top, whether it's an HD camera or GPS holder, and the top and bottom plates are 2mm thick. Two 20x20mm stacks can be placed in. The Caddx Vista or hybrid HD camera can be conveniently placed in. The stacks are placed in oval slots instead of holes, so the position of the stacks can be moved so that they both fit comfortably in the frame. There is a distance of 24mm between the upper and lower plate, which is plenty of space for all components, and any antenna holder is placed on the rear pillars.The package includes a holder for the SMA pigtail or antenna supplied with the Caddx Vista.
The arms have M2 holes on a circle with a diameter of 12 mm. We recommend using 1507-2004 engines with light propellers such as Gemfan 5125, HQ T5x3 or HQ T5x2x3. Thanks to the low weight of the helicopter, achieving a flight time of 7-10 minutes is not a problem with a calm flight style. When using a 4S battery, we recommend a capacity of 850-1300mAh.
Key Features
Durable construction
4mm thick interchangeable arms
Cutout for capacitor
Designed for Caddx Vista and analog transmission
Space for 2x 20x20mm stack with positioning
Weight: 46g (without 3D printing)
Long flight time