Due to preparations for the Inovujeme Plzeň race, it will be possible to pick up personal collections only until 1 pm on Friday 2 June 2023. Shipments will be sent in the standard way.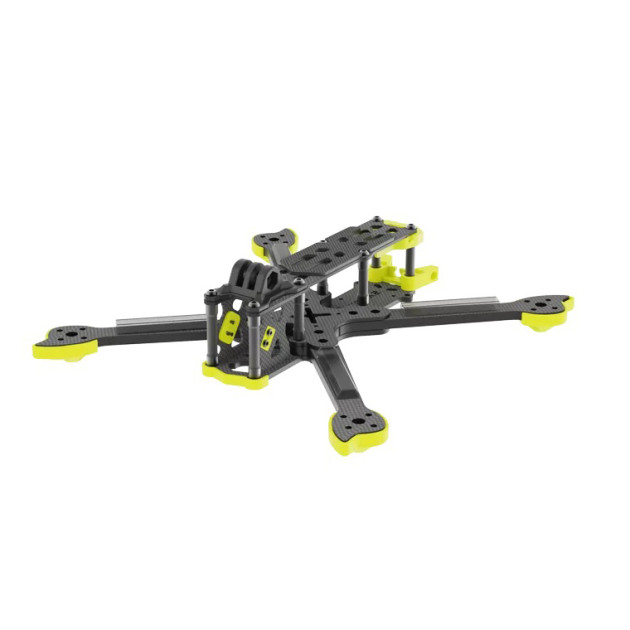 The iFlight XL5 V5.1 is a freestyle drone frame for 5" propellers. The frame is primarily intended for agile aerobatic flight, although it can easily carry a GoPro camera (3D printed holder is not included). The frame has a True X configuration, where the distance between all motors are the same, which helps with consistent flight performance. The durable 5mm thick arms also contribute to the flight performance. These, due to their stiffness, minimize the transfer of vibrations from the motors to the rest of the frame. There is enough space in the rear of the frame to accommodate an analog video transmitter or Caddx Vista.
The XL5 frame also serves as a replacement frame for the iFlight NazgulV2 set.
Key Features
Diagonal size: 240mm
Thickness of arms: 5mm
Mounting holes for motors: 16mm M3
Mounting holes for stack: 30,5x30,5mm M3
Mounting holes for VTX: 30,5x30,5mm M3, 20x20mm M2
Package Includes
1x Frame
1x Set of screws
1x Antenna holder
2x Pad under the battery
2x Lipo strap
Gopro mount is not included.