Due to preparations for the Inovujeme Plzeň race, it will be possible to pick up personal collections only until 1 pm on Friday 2 June 2023. Shipments will be sent in the standard way.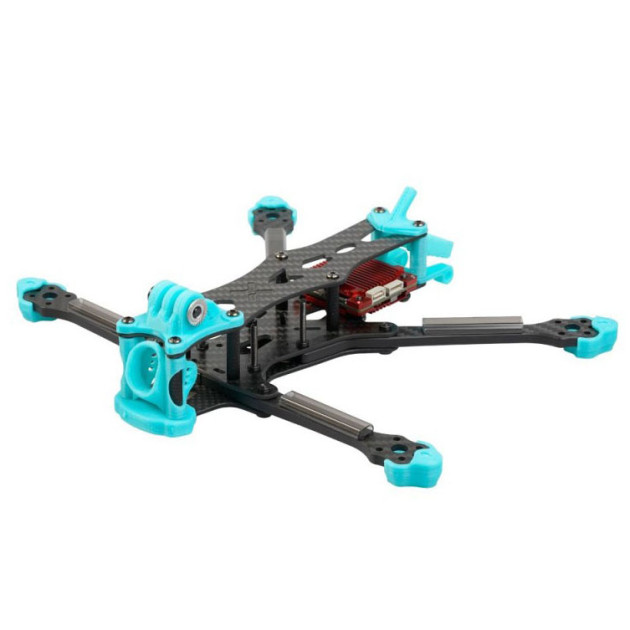 Foxeer Aura Pro 5" DeadCat
Foxeer Aura 5" Pro is a freestyle frame designed for 2207 motors and similar. The frame has motors placed in the DeadCat configuration, where the front arms are farther apart and the camera is pushed forward. The propellers are not seen in the FPV view. Foxeer Aura can be built with both analog and digital video transmission using Caddx Vista, DJI FPV Air Unit or HD Zero, Foxeer Aura has chamfered edges and is made from high-end Toray T700 carbon.
We supply the frame with 3D printing in Teal color.
Key Features
Material: Toray T700 carbon
Wheelbase: 235mm
Stack mounting holes: 20x20mm / 30.5x30.5mm
Mounting holes for motors: 16mm M3
Camera size: 19mm (Micro) / 20mm (DJI)
Configuration: DeadCat
Weight: 119g (without 3D prints)
Package Includes
1x Frame
1x Battery Anti-slip Mat
2x Lipo strap 20x250mm