We are closed on a holiday on Thursday 28.9. and on Friday 29.9. On Friday 29.9. orders will be shipped in the standard way.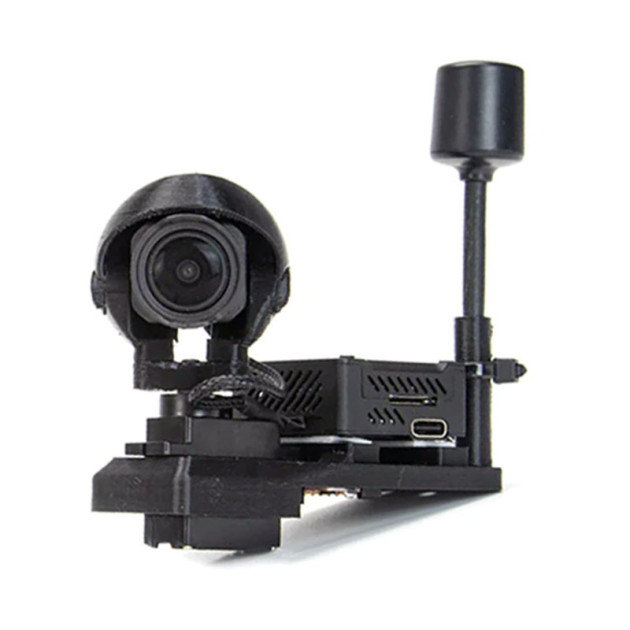 AtomRC Headtracking Gimbal 1D
AtomRC Gimbal is a plastic single-axis gimbal that allows you to rotate with FPV camera. The Gimbal finds its use mainly on FPV aircraft in combination with headtracking where the camera follows the movement of the head.The Gimbal can hold both the camera and the video transmitter and supports all available analogue and digital video systems. The Gimbal can accommodate Micro and Nano size cameras.
The camera and video transmitter arm is mounted on a quick release base. It can be taken off and added to another model very easily. Multiple aircraft can thus share one FPV transmission very easily. Included in the package are 3D printed plastic parts, screws, 2x quick release base and servo.
Key Features
Camera size: Micro/Nano
One rotatable axis - right/left
Quick release base
Package Includes
1x Gimbal (3d printing)
2x Base
1x Screw Set
1x 270° S09P Servo
1x Cable Set