Due to preparations for the Inovujeme Plzeň race, it will be possible to pick up personal collections only until 1 pm on Friday 2 June 2023. Shipments will be sent in the standard way.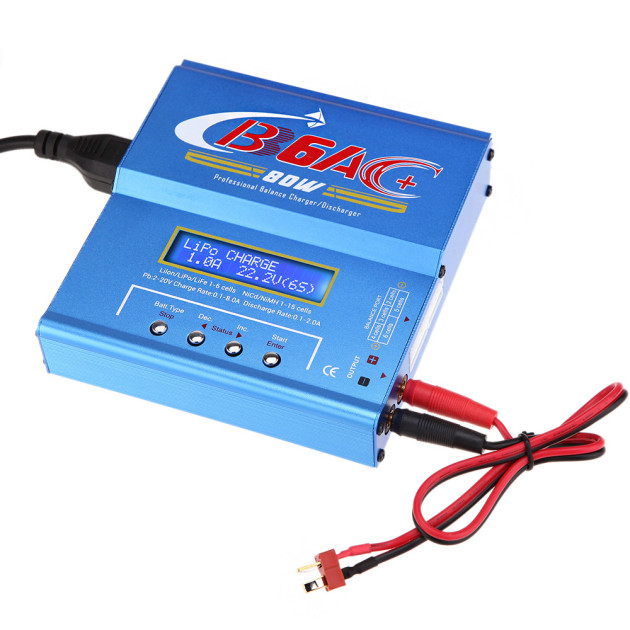 B6AC battery charger AC/DC 6A 80W
Watch availability

B6AC is a very popular charger for all kind of batteries (LiPo/NiCd/NiMh/Pb). The charger includes integrated power supply for 110-240V or you can power it up from DC power supply 11-18V. Comfortable to use at home or in the field.
We ship the charger with the XT60 charging cable, which is usualy not included in the package from the manufacturer.
Key Features
Voltage nput: AC 110V-240V, DC 11.0V-18.0V
Power output: 80W
current: 0.1-6.0A
discharge current: 0.1-2.0A
max current when balancing Lipo: 300mAh/článek
NiCd/ NiMH batteries: 1-15 článků
LiPo batteries: 1-6 článků
Pb batteries: 2-20V
dimensions: 136×141×34mm