We are closed on a holiday on Thursday 28.9. and on Friday 29.9. On Friday 29.9. orders will be shipped in the standard way.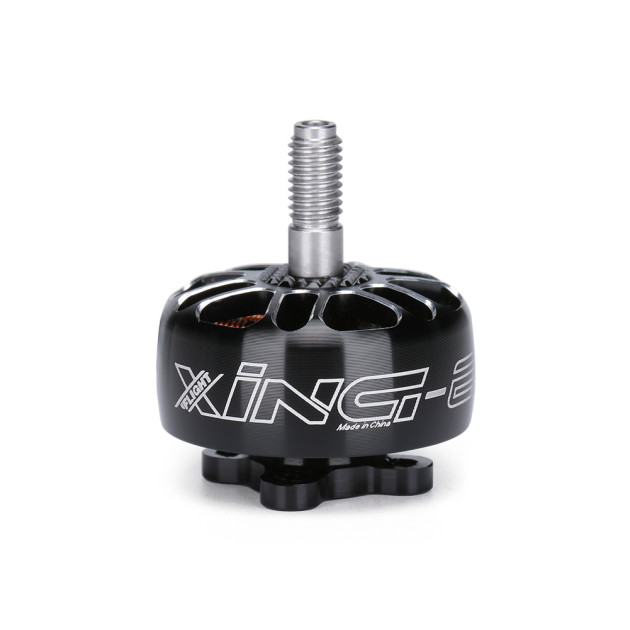 iFlight XING-E Pro 2207 2450Kv
The Xing-E Pro series is an economical variant of the great iFlight Xing engines suitable for both freestyle and racing flying with a very good price / performance ratio. They are durable, powerful and affordable. This motor is characterized by a solid 4mm steel hollow shaft, larger NSK 9x4x4mm bearings and high-quality N52SH curved magnets. The pro version is unibell. We recommend the 2450Kv variant for standard 5 "copters in combination with a 4S battery.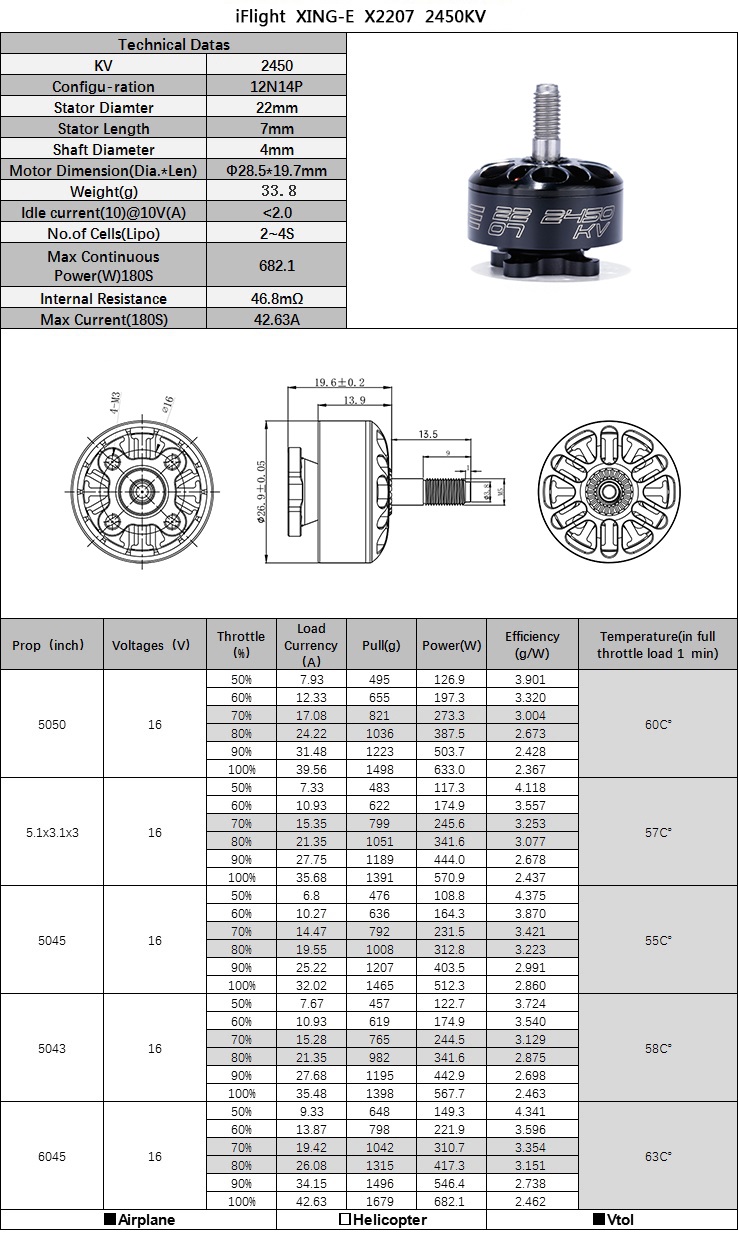 Key Features
Size: 2207
Kv: 2750Kv
Mounting holes: 16mm M3
Bearings: NSK 9x4x4
Magnets: N52SH curved
Engine size: 28.5x19.7mm
Weight: 32.8g
Cables: 150mm 20AWG