Due to preparations for the Inovujeme Plzeň race, it will be possible to pick up personal collections only until 1 pm on Friday 2 June 2023. Shipments will be sent in the standard way.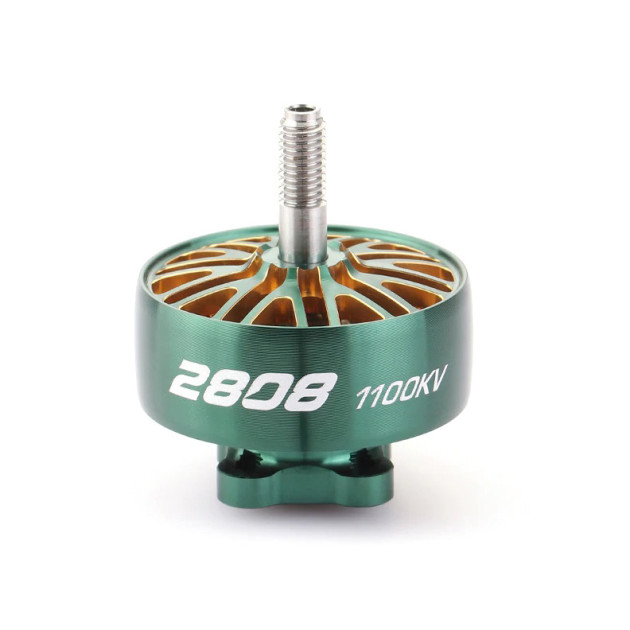 Diatone Mamba TOKA 2808 1100Kv
Mamba TOKA 2808 1100Kv is a powerful motor designed primarily for 7-8" propellers in combination with a 6S battery. TOKA 2808 finds use on long-range drones and cine-lifters. TOKA 2808 uses a 16mm pattern of mounting holes, a durable shaft and windings up to 240 °C.
Key Features
Size: 2808
Kv: 1100
Dimensions: Φ35.1 × 40.3mm
Mounting holes: Φ16mm M3
Lower bearing: 13x6x5
Upper bearing: 10x6x4
Configuration: 12N14P
Internal resistance: 68mΩ
Weight: 63.5g