Due to preparations for the Inovujeme Plzeň race, it will be possible to pick up personal collections only until 1 pm on Friday 2 June 2023. Shipments will be sent in the standard way.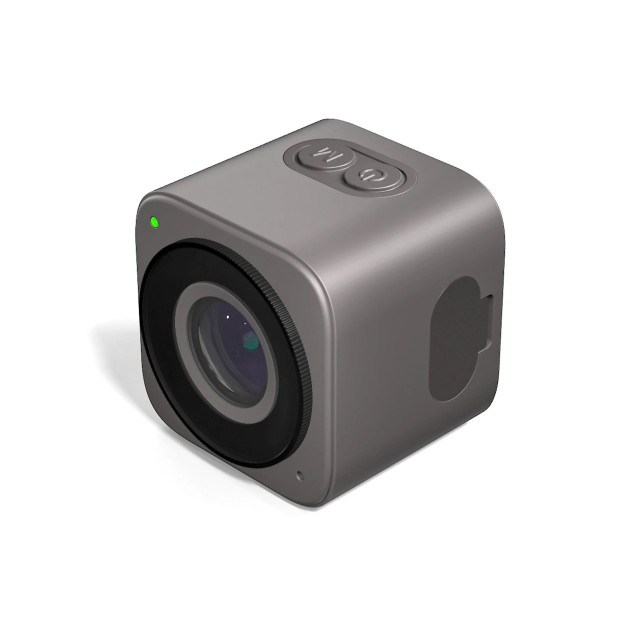 Caddx Walnut + ND Filtres
Caddx Walnut is a small camera suitable for 3" cinewhoops or 5" freestyle copters. Like the famous GoPro Session, the camera has a proven cube shape that fits well on the drone and has little drag. Caddx Walnut supports recording up to 4K/60fps with a data rate of 100mbps. A big advantage is the integrated gyro. Thanks to this, the recording can be easily stabilized in Gyroflow. Walnut weighs less than 63 grams, thanks to which it can be carried even by smaller and lighter copters. The camera has an integrated 600mAh battery that lasts up to 30 minutes of recording in 4K resolution. A magnetic module with a USB-C connector can be attached to the back of the camera. This can be used to charge the battery, transfer files or power the camera from the copter in flight. The package also includes ND filters ND8 and ND16. The advantage of the camera is also a large 1/2.3" chip with good brightness and a large dynamic range. The camera has dimensions of 38x38x36mm, the same as the GoPro Session. The camera can be attached to any 3D printed holder. However, the package also includes a holder directly for the camera, which has below, the standard GoPro packs that many of today's frames are ready for.
Key Features
Sensor: 1/2.3" HDR
Resolution: 4K/60fps, 4K/30fps(4:3), 2.7K/60fps(4:3), 2.7K/30fps(4:3), 1440p/60fps, 1080p/120fps
Size: 38x38x36mm
Weight: 62.8g
FOV: 150° Diagonally
Wifi support
Video format: MP4
Bitrate: Max 100mbps
Integrated Gyro for Gyroflow
Encoding: H264
Battery: 600mAh
Recording time: 30 min
Resistance: IP64
SD Card: Max 256GB
Power: USB-C via magnetic back
Package Includes
1x Camera
1x Camera holder
2x ND filter (ND8, ND16)
1x Magnetic back
1x Buck module
1x USB-C cable
1x Case
1x Cloth
1x M5 screw