We are closed on a holiday on Thursday 28.9. and on Friday 29.9. On Friday 29.9. orders will be shipped in the standard way.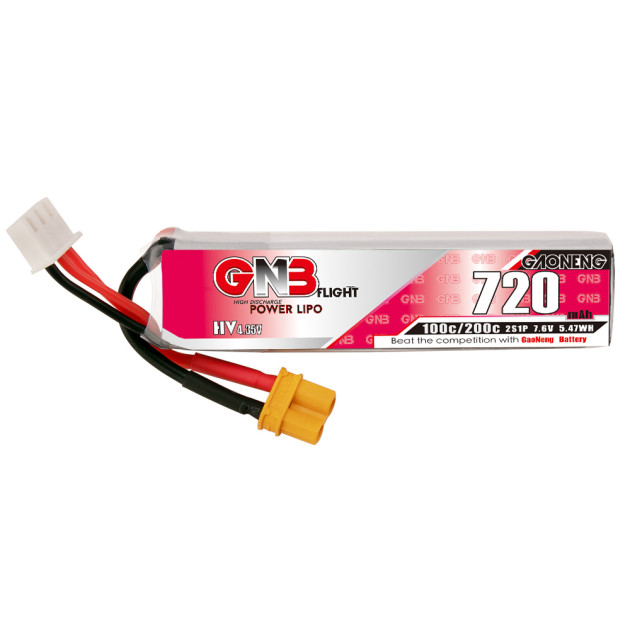 GNB 720mAh 2S 100C HV
On the way - Oct 11, 2023
Watch availability




The Gaoneng 720mAh 2S 100C is a powerful 2S LiHV battery for smaller 2-3" drones.
Key Features
Capacity: 720mAh
Nominal Voltage: 7.6V
Max Current Load: 90C
Weight: 36g
Dimensions: 14.5x18x70mm
Connector: XT30
Balance Connector: JST-XH
Charge Current: 1-3C