Due to preparations for the Inovujeme Plzeň race, it will be possible to pick up personal collections only until 1 pm on Friday 2 June 2023. Shipments will be sent in the standard way.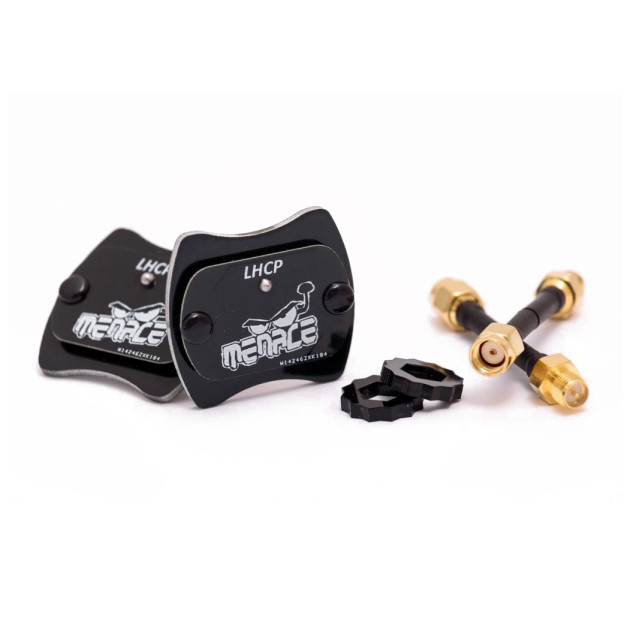 MenaceRC Digital HD Antenna Pack (DigiPack)
The Menace FPV Digital HD Antenna Pack (DigiPack) includes a pair of our smallest patch along with extensions to improve your digital FPV experience straight out of the box. Designed to work with the DJI High definition, low latency, strong immersion, long-distance transmission, and strong anti-interference FPV goggles. Adding the antennas to the two bottom ports of your goggles to improve your Digital FPV System, especially in high multipath environments.
Key Features
Frequency Range: 5645 – 5945 Mhz
Gain: 9.4 dBi
Beam Width: 61° at -3db points
Left Hand Circular Polarised (LHCP)
RP-SMA Connector (Fits DJI FPV Goggles )
Color: Black
Dimensions Single Antenna: 37.0mm x 33.6mm x 19.2mm
Weight Single Antenna: 10 grams
Package Includes
2x Pico Patch Antenna
2x Extensions RPsma to RPsma
2x RPsma finger spinners