Rotorama Spirit is an ultra light (33.5 g) yet rugged frame designed for a 4 "(and smaller) propeller. Thanks to its sophisticated split-arm design, its installation and possible arm replacement is very simple.
The frame has minimal aerodynamic drag, which, combined with the 1407 engines and 3S, delivers the ultimate flight characteristics that will not leave even the finest and seasoned piles.
The frame is designed for 1407, 1402, 1306 and the like. Regulators are recommended to use 4in1 to maintain the benefits of narrow arms. Mounting dimension for FC and regulators is 20x20 mm. Microcamera such as Runcam Sparrow Micro, Runcam Swift Micro, Foxeer Arrow Micro, and the like can be mounted in the camera holder. VTX we recommend some mini / micro with an integrated antenna, Eachine VTX03 or EWRF Micro / Mini.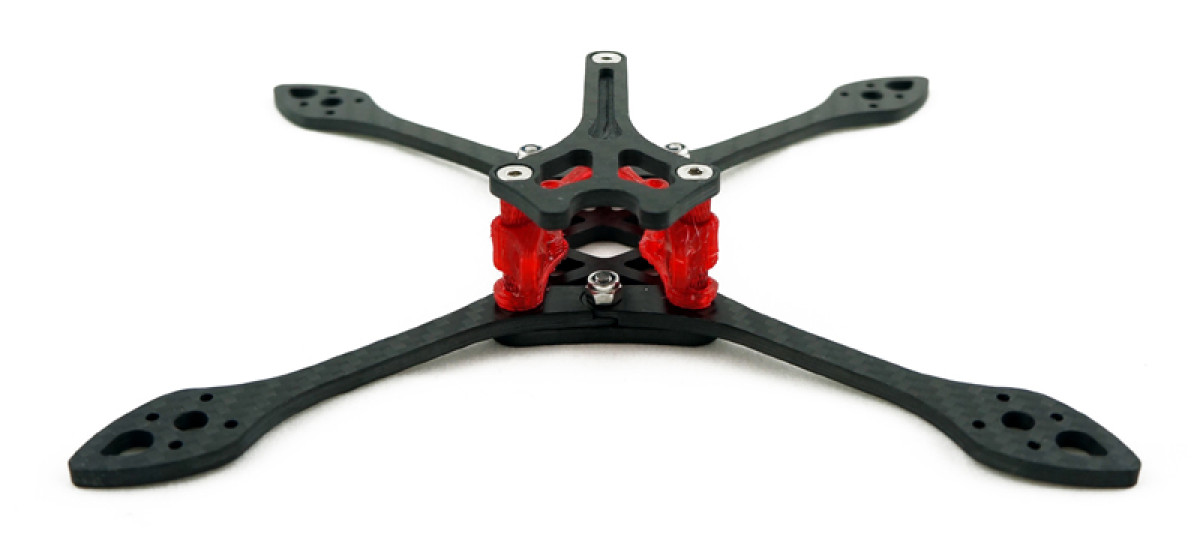 Recommended setup: Brotherhobby Tornado 1407 3600KV engines, HGLRC Micro F4 controller, HGLRC 28A 4in1 controllers, Runcam Sparrow Micro camera, EWRF Micro video projector, HQ 4x4.3x3 propeller, Acehe 650 3S battery.