After months of careful preparations, our Rotorama Racing Team takes part in Season 2 of the prestigious race series Drone Champions League! We compete with our brand-new machine against the best pilots in five attractive locations all around the globe.
News
September 24: Placing third in Brussels, we still occupy the bronze position in the overall ranking.
September 3: We managed to repeat the third place in Liechtenstein!

June 4: On the Champs-Élysées we won the bronze position in the main event!

June 2: In the test race at Paris, we took the 3rd/4th place.

May 31: The team has arrived at Paris and prepares for the first DCL race.


May 24: Finally, we received our team stand came and are now preparing its print.

May 18: We flew our Rotorama Champion copterfor the first time.

May 5: The design racing frame is ready and the first pieces are being cut.

May 1: Our DCL participation has been officially confirmed
About DCL
In the Drone Champions League, the world-best pilots compete against each other in attractive locations and in a new format focused on teamwork.Qualification races consist of time-trials where a team's collective result determines where it will be placed for the final rounds. During the quarterfinal and semifinal rounds, two teams of four pilots compete in 3 heats. The first and second heats are called "single heat" as each race is 1 vs. 1. The winner gets 1 point for his team. Heat 3, or the "big heat", is 4 vs. 4 where all 4 team pilots are flying. The winning team gets 1 point, a bonus of 2 points is given if 3 pilots from the same team finish in the top 3 positions. The team with the most points through 3 heats moves onto the next round. During Final round, there are 5 heats. Each pilot from each team competes in a "single heat" (total of 4 single heats) and the final heat is again a "big heat".
Races
| Where? | When? | How? |
| --- | --- | --- |
| Paris | June 4th | 3rd place (Report) |
| Liechtenstein | September 2-3rd | 3rd place (Photoreport) |
| Brussels | September 23-24th | 3rd place |
| Salina Turda | October 14-15th | In preparation |
| Berlin | December 2-3rd | In preparation |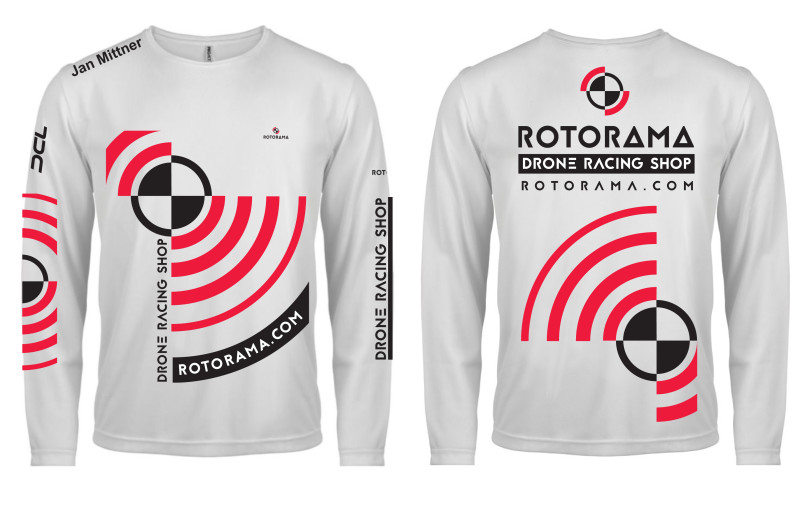 Tech
For DCL, copters with the minimal weight of 700 grams, 4S power supply, Connex Prosight FPV system, TBS Crossfire RC, and GoPro Session HD cameras are prescribed. Based on these specific requirements, we have created an entirely new Rotorama Champion frame and we believe that we will be successful only in the races themselves but also in the best-frame competition. This state-of-the-art racing frame, along with technical details, is also available in our shop.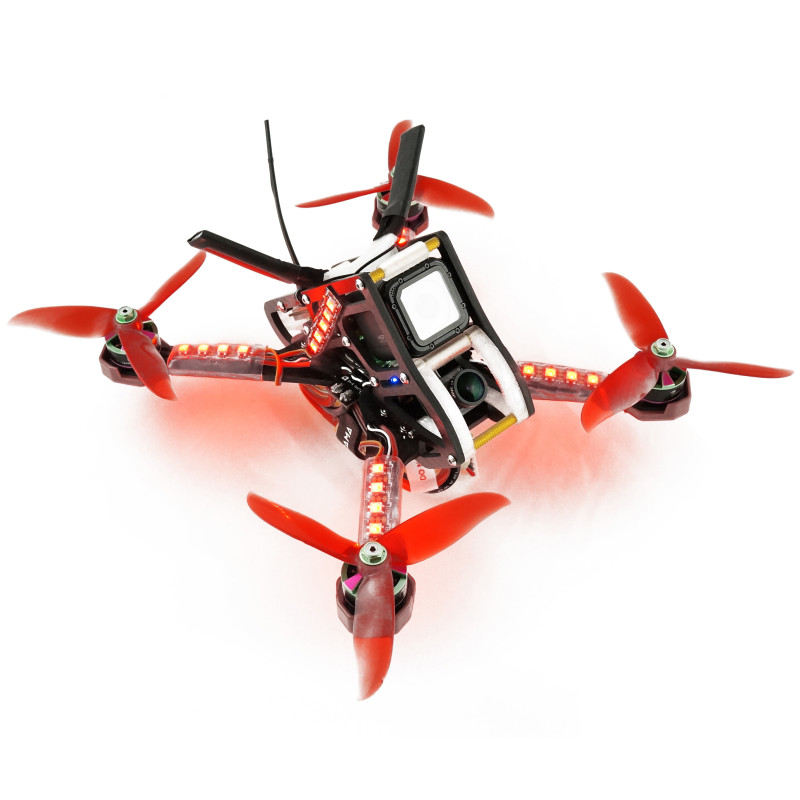 Did you know?
While testing, we broke several Connex antennas and managed to fix some of them. The we fixed antenna holder - now it should be tough enough :)

We are going to drive to Paris, because a plane would not be able to take of with all our stuff.

For the first race, we had to build 12 fully equipped copters, which took us about 100 hours.
Follow Us
You can find everything about our DCL activities on this page, on our Facebook profile, and on our pilots' profiles.