Rotorama Faust is a frame especially designed for long-range excursions and freestyle flying . Based on our proven Mefisto model, it has been given a brand new 5mm carbon narrow arm for maximum strength and minimal aerodynamic resistance. Thanks to these extended legs, a 7 "propeller comes comfortably.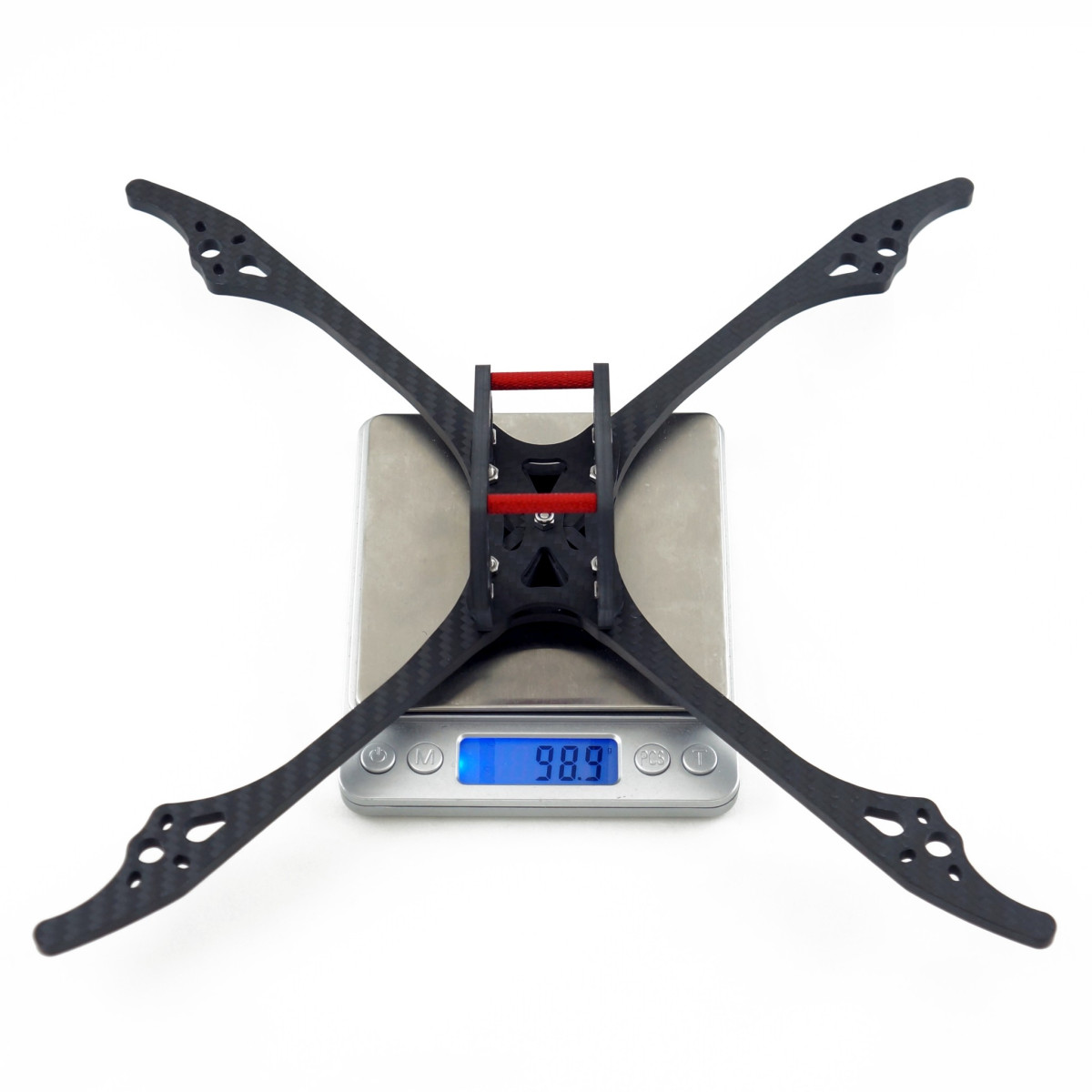 The weight of the frame remained at a very acceptable 99 g , making it one of the lightest 7 "frames at all. The used 4mm and 5mm carbon is high quality as well as our other frames.
The basic shape of the copter is true X. The arms are split and easily replaceable. In case of a very hard fall and possibly broken arm, it is possible to replace it separately. To get the full advantage of the narrow arms, we recommend using a 4in1 ESC; regular ESC can still be attached to the arms when needed.
The inner space can accommodate all standard components: common cameras (Foxeer HS1177, Arrow, Runcam Swift / Eagle, ...), FCs, PDBs and 4in1 ESCs with a 30.5mm hole distnance (SP Racing F3, Omnibus F3/F4, BetaflightF3, Matek PDB, Racerstar 4in1 ESC etc.). The VTX antenna holder allows you to mount the antenna in several ways according to your preference.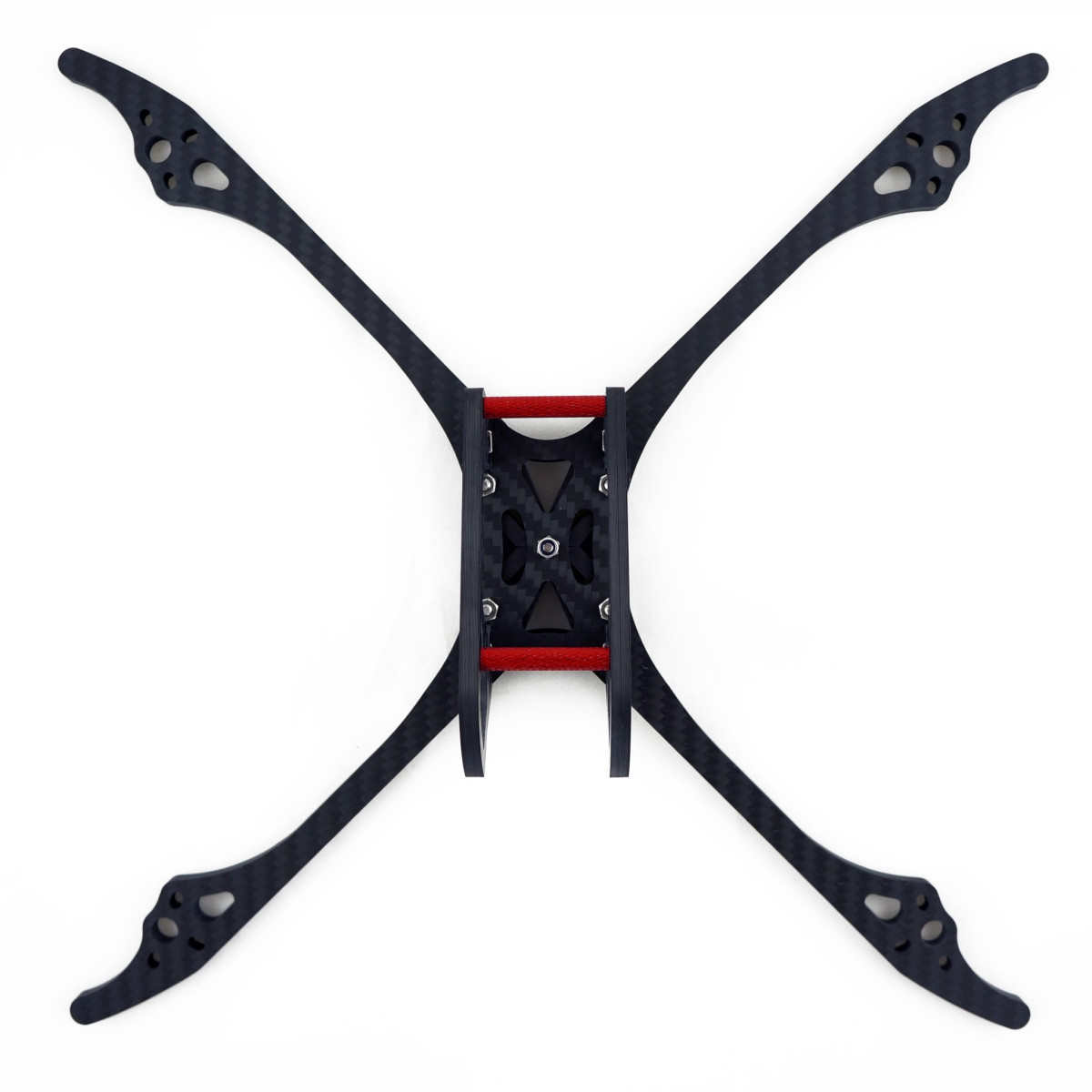 For long range we recommend using the Brotherhobby R3 2207 1660KV engines in combination with 7 "/ 6" HQ or Gemfan propellers and 4S batteries. As a control unit with integrated controllers we recommend StarF3S. Thanks to this, there will be plenty of space available for installing the Runcam Split HD camera if you do not want to use a classic FPV camera and a separate HD camera, Gopro Session.