Z důvodu vládního nařízení rušíme kurzy. E-shop funguje standardním způsobem včetně osobních odběrů.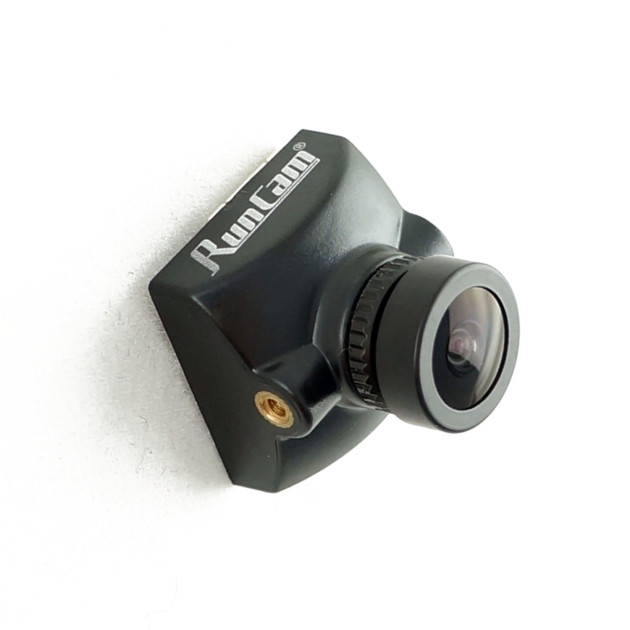 Runcam Racer 3 is designed specifically for use in racing copters with an emphasis on low latency (6ms), durability and perfect image readability in all conditions (Super WDR). The camera can be completely adjusted using the OSD (RuncamDevice protocol). The aspect ratio is switchable between 4:3 and 16:9. Included is a practical reduction to standard size, which allows convenient installation of the camera in almost all frame sizes and types. It is one of the best FPV racing cameras.
RunCam Racer 3 comes with a 1.8mm lens that makes FOV 160°.
Key Features
Super WDR CMOS Sensor, 1000TVL
Energy management: 5-36V
Power consumption: 110mA @ 5V / 40mA @ 12V
Lens: 1.8mm
FOV: 160 °
Picture format: 4: 3/16: 9 switchable
Standard: NTSC / PAL switchable
Weight: 5.5g
Dimensions: 19x19x18 mm