Z důvodu vládního nařízení rušíme kurzy. E-shop funguje standardním způsobem včetně osobních odběrů.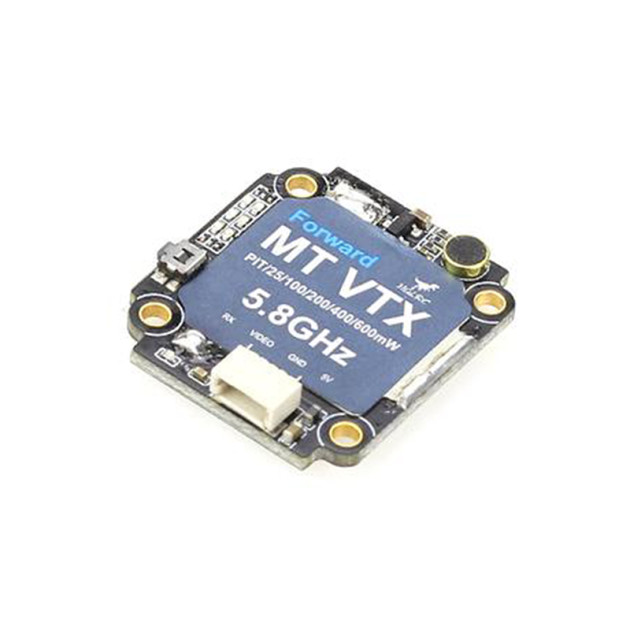 HGLRC Forward MT VTX mini 600mW
On the way - Apr 28, 2020
Small video transmitter for 20x20mm stacks with power up to 600mW. The video transmitter has an IPEX connector for direct antenna connection and can be controlled from the FC using the IRC Tramp protocol. The built-in microphone is a nice bonus.
The video transmitter needs to be powered by 5V.
Key Features
Built-in Microphone
Input voltage:DC 5V
Antenna interface:IPEX
Output power:PIT / 25mW/100mW/200mW/ 400mW/600mW switchable
Frequency:5.8GHz
Size:25.6mm x 29.0mm x 6mm
Weight:3.9g